Contact & Directions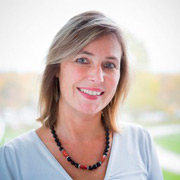 Office
Heike Elisabeth Schwarzer
Phone: +49 (0)921 / 55-2961
Fax: +49 (0)921 / 55-2976
E-Mail: obg@uni-bayreuth.de
Office hours
Monday - Thursday: 8 a.m. - 12 a.m. and 1 p.m. - 3 p.m.

Friday: 8 a.m. -12 a.m.
Mailing address
Ökologisch-Botanischer Garten
Universität Bayreuth
95440 Bayreuth
---


How to get there:
... by public transport
You will find a taxi rank and bus stops right in front of Bayreuth train station. Take bus 316 to the Campus. Alternatively, you can take several lines to the University from the central bus station ("ZOH"). From there, buses 306 and 304 service the Campus. For all lines, get off at the "Universitätsverwaltung" (University Administration) stop for the Ecological-Botanical Garden.
... by car
Via the A9 motorway, exit "Bayreuth Süd" and continue towards the University (signposted). On campus, please give way to the right. Parking is available opposite the Garden entrance on the right-hand side.
Address:
Ökologisch-Botanischer Garten
Universität Bayreuth
Universitätsstraße 30
95447 Bayreuth
Approach
We need your consent to load content.
In order to show videos we use the services of third-party providers. These providers can collect data about your activities. Further details can be found under "Learn more".